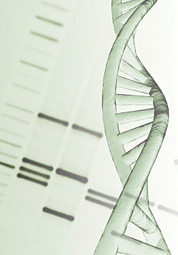 Professional R&D System
HPGC has two state-level enterprise R&D centers, a postdoctoral research station, a province-level technology research center of pharmaceutical preparation engineering, and a province-level antibiotics engineering and technology research center. 566 of the personnel have senior professional title or above, senior engineer title, or government subsidies.
The HPGC R&D system consists of one center and five sub-centers: HPGC R&D Center (bio-engineering R&D Center), Anti-Infection Drug R&D Center, Modern Chinese Medicine R&D Center, Pharmaceutical Preparation R&D Center, OTC and Healthcare Product R&D Center, and Veterinary Vaccine and Drug R&D Center.
HPGC has multi-directional collaborations with 23 universities including Tsinghua University, Chinese Academy of Sciences, China Pharmaceutical University, and Shenyang Pharmaceutical University. There have been 25 collaboration programs.
Heilongjiang First Factory of Biologics which belongs to HPGC co-established a research center in the factory with Heilongjiang Veterinary Research Institute. Also, HPGC collaborated with Harbin Medical University (Heilongjiang Key Laboratory of Biomedical Engineering) and have set up the HMU-HPGC Biomedical Engineering R&D Center.
Strategic Alliance with Prestigious Research Centers
Heilongjiang First Factory of Biologics of HPGC built a strategic alliance with Harbin Veterinary Research Institute of CAAS, and imported the internationally pioneered production technology of avian influenza vaccine. The Pharmaceutical Preparation R&D Center and returned scholars from US co-established the Solid and Liquid Preparation Technology Platform of Sustained Release, Controlled Release and Drug Targeting. We also brought in post-docs who specialized in fat emulsion in 2006, and the studies of venous emulsion preparations are on-going.
We emphasize the introduction and cultivation of the talents. We have founded the Platform of High-Level Creative Talents with Harbin Medical University and Northeast Forestry University. Meanwhile, we utilize the postdoctoral station to systematically cultivate the talents for the company. There are more than 100 research employees who are pursuing PhD or master degrees.
Achievements and Honors
We implement the strategy of "Focus on professional R&D and promote the comprehensive competitiveness of HPGC". We have always valued the talents, and take them as the most important resource and power of the company. We have field leader system and chief scientist system motivating the enthusiasm and creativity of the R&D staff.
We have gradually solved some of the R&D problems of the company, and we have found a new product development path that suits HPGC. Our quality assurance and control system is maturing. The economic development that is driven by the environmental management has achieved a positive cycle. Our R&D work has gained great recognition by Ministry of Science and Technology. We were invited to give one of the two speeches of typical experience introduction on the Conference of Innovative Enterprises in Three Northeastern Province Region. We were also invited to attend the National Science and Technology Conference as one of the 26 companies nationwide, and it was the greatest state-level honor we received.
HPGC R&D Center was certified as a State-Level Enterprise R&D Center in 2005. The five R&D centers of antibiotics, modern Chinese Medicines, new preparations, OTC and healthcare products and veterinary vaccines were validated as Province-Level Engineering Technology Research Center. We also have two province-level key laboratories and a postdoctoral station. HPGC was listed as the Pilot Unit of National Innovative Enterprises. Harbin Antibiotic Production Base that is led by HPGC General Factory was listed as Harbin Antibiotic Production Base of the National Torch Plan. National High-tech Base of Harbin Biological Industry, with HPGC being its main body, was officially authorized by National Development and Reform Commission in February 2008. HPGC was the first set of high-tech companies identified according to the national Management of High-Tech Company Identification by the end of 2008.
We have carried out 9 state-level R&D projects in the recent 4 years: Two researches were included in National 863 Projects, and they are In-Situ Synthesis of Gene Chip Technology and the Mechanism of Anticancer Chinese Medicine for Injection Study with Gene Chips; the Systemic Research on the Local Crude Drug Siberian Ginseng and Its Serial Products were listed in National Scientific and Technological Key Projects; Siberian Ginseng for Injection was listed as National "Ten Five" Key Scientific and Technological Specialized Project; Innovation Ability of Eukaryotic Recombinant Protein Technology R&D was included in the Innovation Development Project of National Technology Center; the Patent Strategy Study of Antibiotics was included in the Specialized Projects of State Intellectual Property Office; Three projects were listed in the National Technology Supporting Plan Project, and they are the Study and Industrialization of Supplementary Food Lowering Blood Lipid, Pressure and Sugar, the Technology Study of the Common Characteristics of Manufacture Process and Equipment Engineering of Chinese Medicines, as well as the Safety Evaluation Study of Chinese Sage and Double Chinese Goldthread for Injection in the Safety Evaluation Study of Chinese Medicines. We have also obtained more than 40 provincial and municipal key scientific and technological specialized projects.
HPGC has obtained 138 new product approvals in the recent few years, among which there are 19 new drugs of category 3 or above. HPGC currently has 150 products in the pipeline and pre-registration, among which 6 products are new drugs of Category 1 and 6 products are new drugs of Category 2. We have 83 granted patents, and 12 of them are invention patents. We also have 28 Protection Chinese Medicines. Our 39 R&D achievements have got provincial and municipal Scientific and Technological Advance Award, with 12 of them being in the first and second prize. Our growing R&D competitiveness has given us more and more initiative in the market competition home and abroad. At the moment, we have more than 25% of the market share of cephalosporin product series. Our ceftezole, cefotiam and ceftizoxime products were domestic exclusive products. The market shares of cefotaxime sodium API, and cefazolin sodium for injection and its API rank in the first place in China, and we have the most varieties and output of cephalosporin products. Our production scale, output and technology level of Chinese medicine for Injection are in the national leading level.